The 2017 WEFTEC is just around the corner. It will be held in McCormick Place, Chicago, IL from Oct. 2nd to 4th, 2017. As we know, WEFTEC is well known as the world's 
most famous technical conference & exhibition on water quality. Every year, WEFTEC has thousands of professionals join this great conference and exhibition to share 
the latest water treating technologies. Many seminars are also held during this show which is great chance to share extensive educational opportunities. 
The 2017 WEFTEC leading exhibitors will showcase a large variety of equipment & services regarding to water quality. Just name a few fore references: Wastewater 
Treatment or management, Collection systems, Mining & Petro-chemical industries, Storm water as well as Resource recovery. This year, more than one thousand exhibitors 
will be expected to join this great event to exhibit their equipment and services.
GN Solids America LLC will exhibit in this great event, and showcase GN shale shaker and GN decanter centrifuge. GN Booth no. is 5622, welcome to our booth and check 
our treating equipment. 
GN shale shaker is the coarse solids separating equipment by using different size shaker screens. Coarse solids in the waste water can be separated out by using GN 
shale shaker. Large size (above several hundred microns) solids can be separate out by mounting opening mesh shaker screens. Sometimes, GN shale shakers can also be 
used to eliminate solids larger than 100 microns when fixed with finer mesh screens. 
GN shaker is using two vibrating motors which provide separate force for the shaker screens. Large solids are kept on the top of the screen panel, while small solids 
in the waste water will pass through shaker screens and fall into a collection tank. 
GN decanter centrifuge is the second phase treating equipment to further treat the waste water. Most of the finer solids can be separated out by using GN decanter 
centrifuge, usually solid s larger than 2~5 microns are separated out, while the finest solids in the remaining waste water can be eliminated by adding chemicals.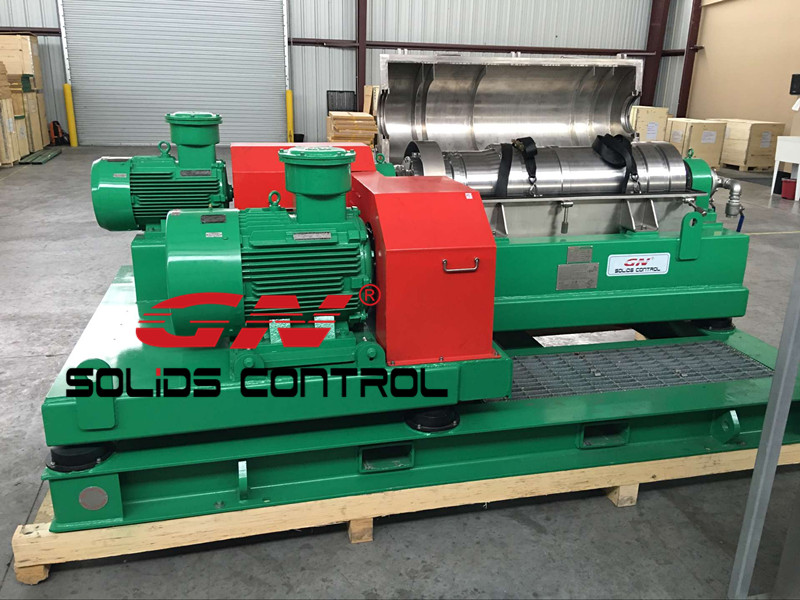 Scroll
Subscribe to Our Newsletter
×